Insert back protector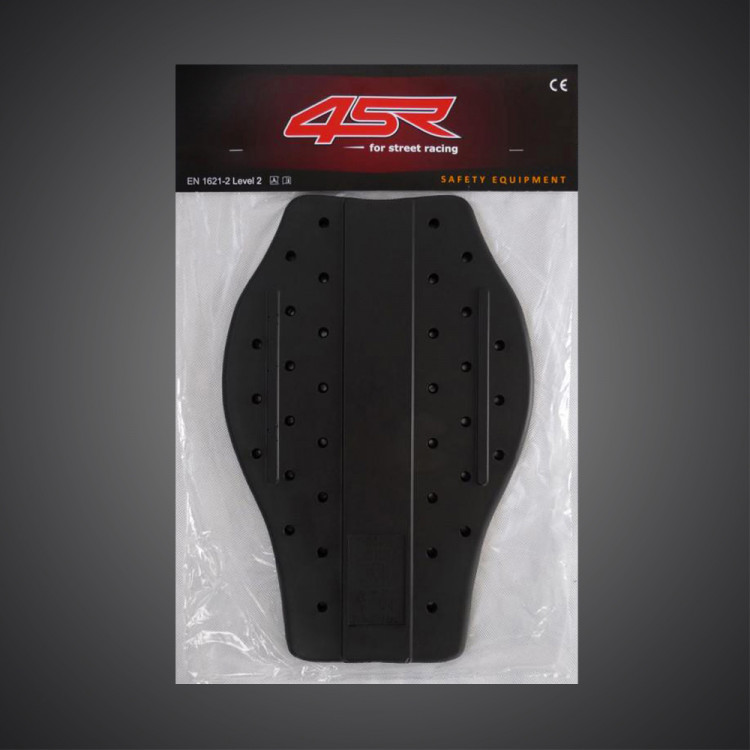 We understand that wearing a full-fledged back protector can be impractical in many situations, so we have a suitable solution.
Thanks to the cooperation with European top designers of safety protectors, you can now buy insert back protectors for all 4SR jackets and suits from model year 2009. It´s made of elastic but strong Polyurethane. This material has a memory effect, which allows shaping to any form, it´s comfy and very effective. This protector can be easily inserted in the pocket in a jacket or a suit and your back is safe. 4SR back protector meets the highest protection requirements according to EN1621-2 Level 2 norm.
size of the back protector have to match the size of your jacket
be careful of different types of older jackets and suits, we advise you to carefully check the shape of your spine protector pocket
Do You Have Any Questions?
info@4SR.com
If the items are in stock, they are dispatched the following business day
If for any reason it not possible to meet the delivery deadline, we will inform you immediately
For shipping within the EU, we utilize courier services by GLS or UPS
Shipping within the EU is 5 EUR, the rate for shipping worldwide, will be calculated individually after the order is created
Next products in category Protectors