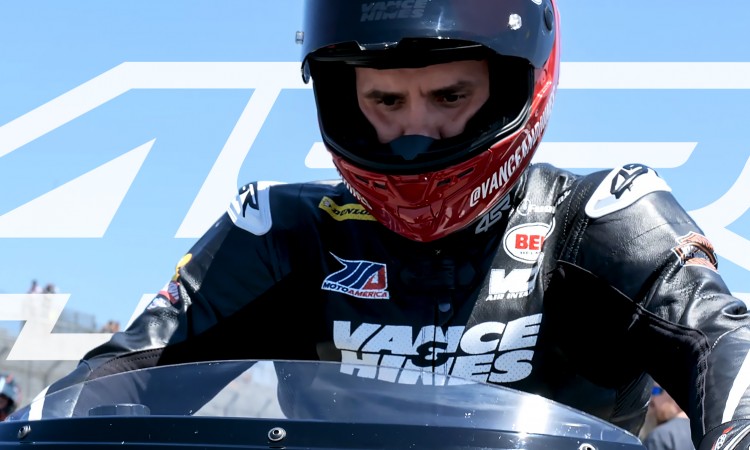 MotoAmerica, North America's premier motorcycle road racing series, is thrilled to announce motorcycle clothing company 4SR For Street Racing as an official partner of the 2021 MotoAmerica Series. This year 4SR suits are also worn by Jack Roach, Ethan Cook, Cory Ventura and in the popular King Of The Baggers category Hayden Gillim: "Honestly, it's one of the most comfortable suits I've ever worn. Everything fits perfect, the suit is breathable, simply amazing. I'm really glad to be part of the 4SR team!"
All of our standard off-the-shelf 4SR leather suits are manufactured in exactly the same way as the suits produced for our 4SR factory riders. We have always used the same technological processes and materials for production and custom suits and that ensures we are making the best quality riding gear available to everyone. Each panel is cut from the same template, internal and external protectors come from the same manufacturer and offer the same high level of protection across the range. It's our philosophy to play fair and we believe you should have the same protection and quality as the professional riders you aspire to ride like, giving you the confidence and level of safety needed when riding your bike on the road or at the track ...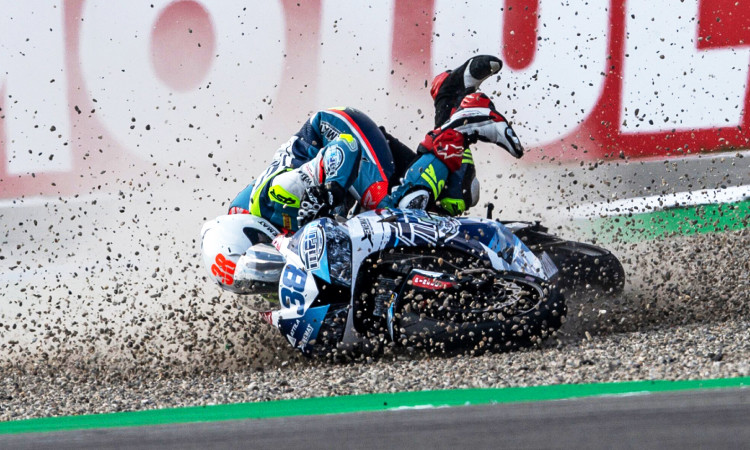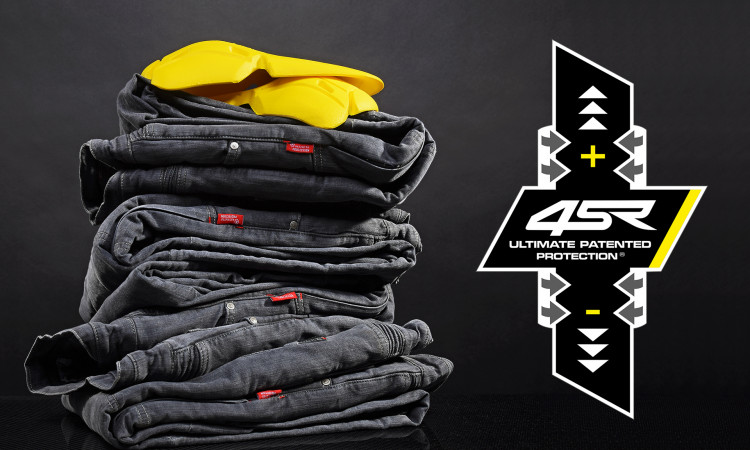 Riding without protection is a risky business and most experienced bikers will simply say that you're riding on borrowed time if you don't have protection. We know that not all bikers want to wear full leather suits, but anyone who's had even a small crash, will agree that protecting the most vulnerable areas is important and you can still look good in protective gear. In all of our riding jeans you will find our patented knee protection, by surrounding the knee in Kevlar and level 2 protection, we give you confidence when out on the open roads or the fast-paced city streets. Statistics show that a motorcycle accident can cause severe impact to the knee and shin in 80% of cases, that's pretty high odds and not worth the risk. Your knees deserve our full attention and must be protected by the best available means, that's why we developed our unique and patented knee protection system for the highest level of safety and comfort.