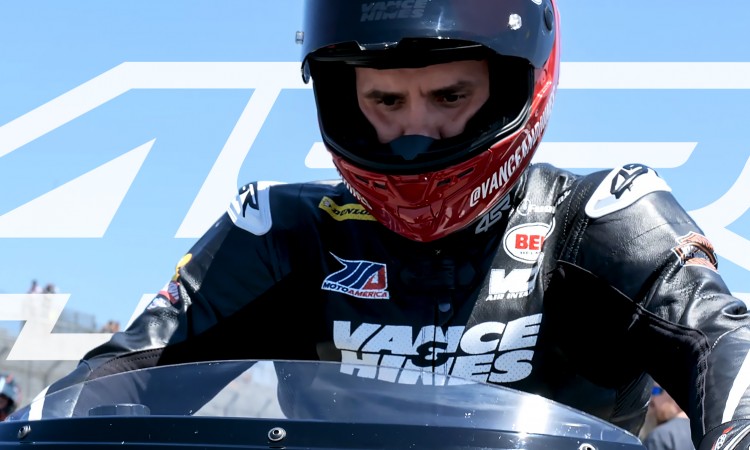 MotoAmerica, North America's premier motorcycle road racing series, is thrilled to announce motorcycle clothing company 4SR For Street Racing as an official partner of the 2022 MotoAmerica Series. 4SR suit is also worn by the only woman in the King Of The Baggers category Patricia Fernandez; again by James Rispoli, Cory West, Taylor Knapp, Jack Roach, Ethan Cook, Cory Ventura and Hayden Gillim: "Honestly, it's one of the most comfortable suits I've ever worn. Everything fits perfect, the suit is breathable, simply amazing. I'm really glad to be part of the 4SR team!"
Very special project inspired by The Little Prince. Kangaroo leather makes the suit extremely lightweight, with an unique image and print made on one piece of leather across the entire back and hump. 4SR Individual service gives you full rein to create your own fully personalized motorycle suit. If you have been dreaming of developing your own custom suit, jacket, or tailored pants contact us today to get your dream started. The perfect cut goes with custom colors and a custom design, which can be made in any color combination and style you want.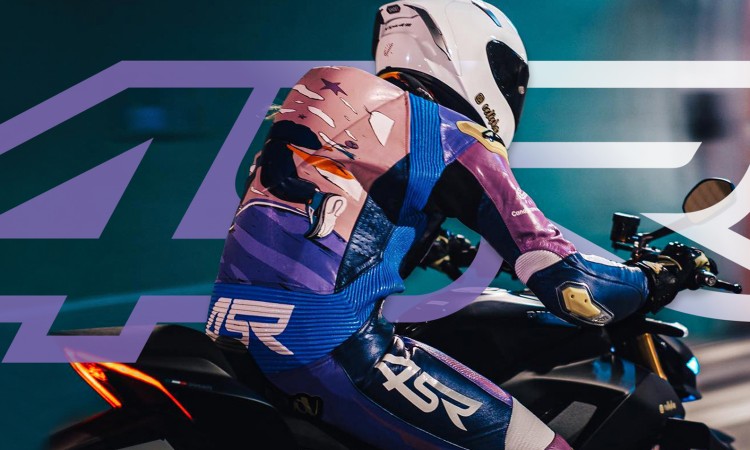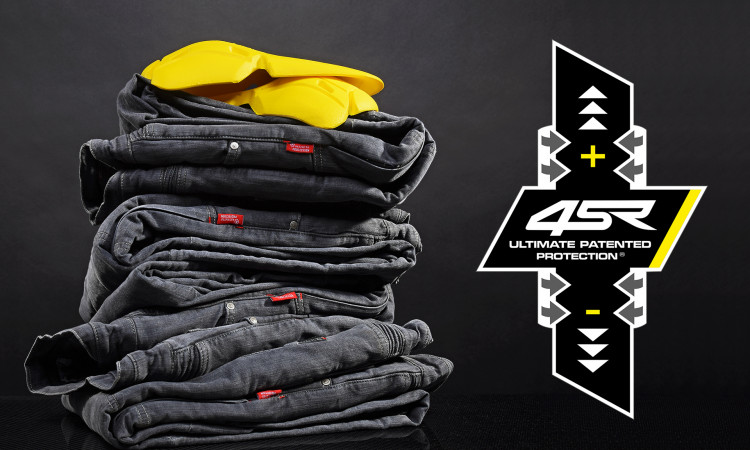 Riding without protection is a risky business and most experienced bikers will simply say that you're riding on borrowed time if you don't have protection. We know that not all bikers want to wear full leather suits, but anyone who's had even a small crash, will agree that protecting the most vulnerable areas is important and you can still look good in protective gear. In all of our riding jeans you will find our patented knee protection, by surrounding the knee in Kevlar and level 2 protection, we give you confidence when out on the open roads or the fast-paced city streets. Statistics show that a motorcycle accident can cause severe impact to the knee and shin in 80% of cases, that's pretty high odds and not worth the risk. Your knees deserve our full attention and must be protected by the best available means, that's why we developed our unique and patented knee protection system for the highest level of safety and comfort.