About us
We are a Czech company that produces stylish and functional motorcycle clothing. We pride ourselves on producing gear that is of the highest quality.
We are active bikers and competitors. All of our designs, materials, development, and testing are performed by us and our sponsored riders. Our personal experience and the experience of our sponsored riders give us the ability to continuously produce gear that is innovative, safe, and stylish.

Make Your Track Days Better
Since 2007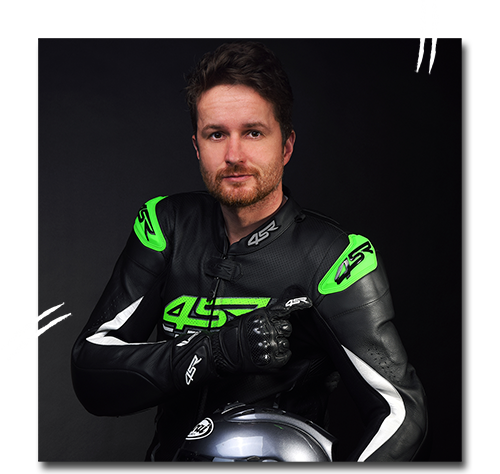 Who We Are
---
Ing. Vaclav Jirus (4SR Owner)
"At twelve a friend of mine drove me to Stump and the crown put it on my dad, who a year later drove me to a six-cylinder CBX1100. The power, the roaring engine and the speed! From that moment on, I knew this was my purpose in life. I got a pin from my dad, on which I started to mount, to improve it. Then came the Honda NSR125. But after fourteen days, I stuck it in a tree.
I'm a classic post revolutionary kid who had a dream. I cleaned offices and gas stations, washed windows from seven in the morning till seven at night to save to get my first bike. Finally, I bought the Suzuki RF600R in Ferrari Testarossa colors. The red bike was beautiful. I bought the bike from Germany and worked on it for almost the entire year. After that, I started getting more bikes from other countries. I worked on these bikes nights and weekends and then sold them to earn extra money.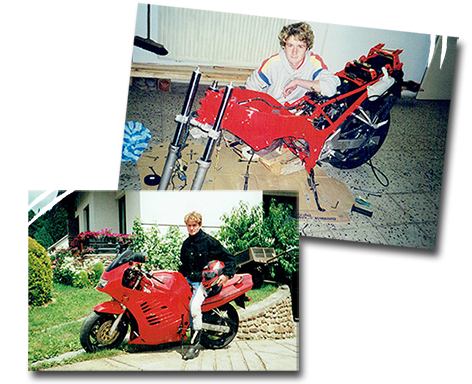 While in college I realized that I did not want to spend all of my life in a garage assembling bikes so I thought about my options.
When looking at all of my options, I found an interesting thing. In Germany, finding biker clothing was much easier than in the Czech Republic. In the Czech Republic, most gear was expensive and hard to find. That is when I found my calling. I started my business but the brand was not mine. The brand was an unknown brand from the east. Everything was difficult at first. Sales were slow and most of the shops laughed at stocking my products. In time, with dedication and perseverance, that changed. With online sales starting to change the market, I effectively used my website to describe my products in detail to the consumer directly. The features and the functionality of my gear could be highlighted in detail. Sales were great but wanted to create my own brand. The business strategy of the brand I sold was based on quantity and I was becoming more interested in the quality and functionality of the products.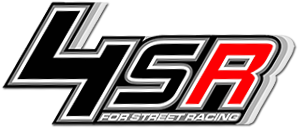 I dreamed of my own brand. This is why I created For Street Racing. I would have never thought that WSBK, BSB, and other racers from all over the world would be wearing 4SR! Developing a new racing gear brand was hard. Everything had to be perfect and the smallest detail could not be overlooked on our products. Hard work and a passion for racing is what I understood and enjoyed. It is a long journey but I enjoy every step."
Own Experience
---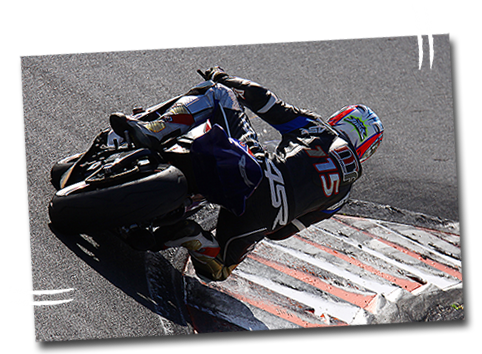 ---
"Anyone who is around motorcycles and loves the sport wants to be on the track. Of course, it's expensive fun but I was lucky enough to get enough money together to pay the entry fee at Hungaroring to race. Without any real experience or any good reason, I went to the track and loved it! Even after I went into a nosedive. At the time, we put the bike together and finished the race weekend in eighth place. During my racing career I had numerous falls which helped me in the development of our suits. In 2009, I broke both my ankles on the same circuit. A year later I broke a brand new BMW S 1000RR on Slovakiaring and also broke my thigh bone. That ended my racing career. I worked hard to get fast and did everything to win races but that also taught me about the sacrifice that your body takes on track. To this day, I admire all of the people who ride, especially on the professional level."
Development
---
Feedback from professional racers is where we gain our most valuable knowledge. These racers are on a scale, that none of us can even approach. There is no room for compromise in this world. Therefore, we closely cooperate with BSB, WSBK, EWC, AMA, and MotoAmerica riders in the development of our products. We apply all the acquired knowledge we gain to produce our products. 4SR has only one model line of one-piece and two-piece leathers, which we have been working on for 10 years! Although our overalls look relatively the same, every new one is slightly innovated.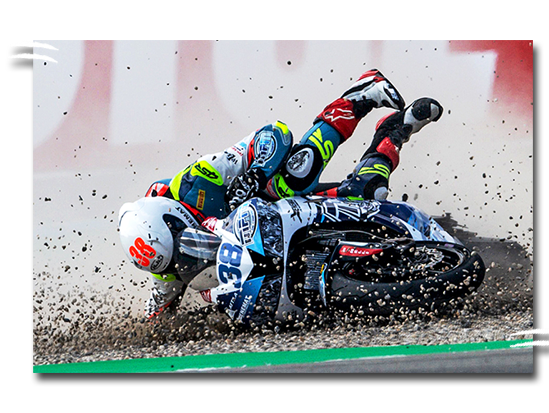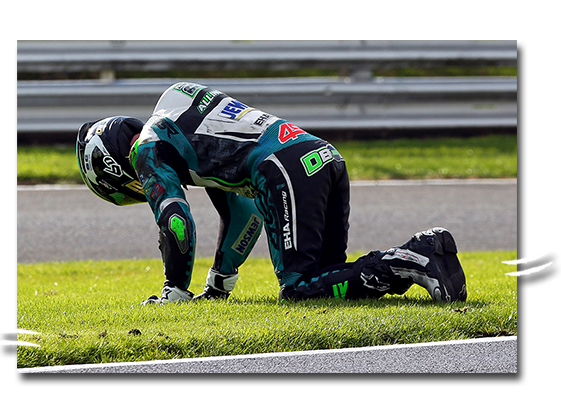 We are FAIR
---
Professional racers wear top of the line gear that ordinary racers would have to spend thousands of dollars on. We did not like this idea. We decided to produce one line of suits that gives every rider access to the same technology and safety at a fair price. We use identical technological cuts, materials, and protectors on all of our suits. We play fair, so we do not produce lower quality model lines of suits for anyone.
---
---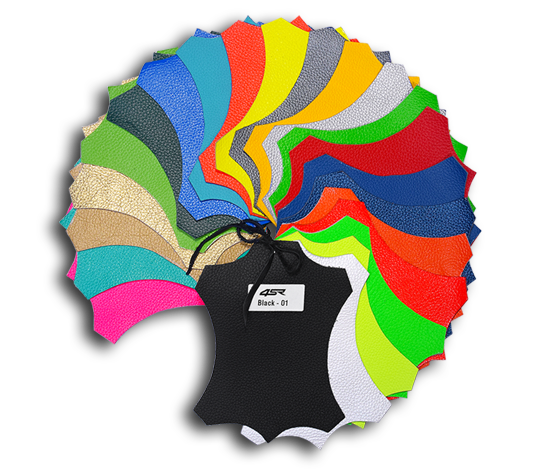 DESIGN
---
When styling our products, 4SR is closely linked to the culture of road racing and street riding. But we know how the custom design for each rider is important. That is why we are able to meet every customer's wishes and create a design according to their own design.
If you have an idea of what you want your suit to look like, describe it to us and we will create a custom design for you!
All details and logos can be created in the form of printing, leather logos, patches or laser burning.
We can customize not only the color of leather, but also its final surface treatment.
Shoulder, plastic shoulder sliders, which are part of the equipment of sports suits and jackets, can be changed according to the currently offered colors for individual orders. We currently offer 9 choices.
---
CUSTOM MOTORCYCLE CLOTHING
---
If you have been dreaming of developing your own custom suit, jacket, or tailored jeans contact us today to get your dream started. The perfect cut goes with custom colors and a custom design, which can be made in any color combination and style you want. We include sponsor logos, names and numbers. Or do you want to have a replica of your favorite racer? We can work with you on any design you want!
There are no limits to creativity! Contact us by email individual@4sr.com