10% off on all custom leather suits
Tuesday, 10. October 2023
Drive away the autumn gloom and get yourself a great racing suit for next season. Now is the right time! A high-quality, safe and comfortable custom made racing suit surely will lift your spirits. Until the end of November, you can get it with 10% discount.
TOP QUALITY WITH 10% DISCOUNT
Our custom suits are preferred by top riders in world motorcycle competitions, champions, and record holders (WSBK, MotoAmerica, IDM and BSB). And luckily for you – in 4SR we don't differentiate between customer and professional suits, so you will ride in a suit just like theirs. We play FAIR!
PERSONAL APPROACH
We provide a personal approach to every customer, from taking measurements to delivering the final product. We can tailor racing suit even for stndard and non-standard body types. We design, test, and adjust the suits ourselves, rest assured that we can find the right solution for you too.
What do you need to do? Take your measures, fill out this instruction sheet and send it via email to individual@4sr.com. We will contact you right away and fine-tune the details. Alternatively you can give us a call +420 776 264 444. We will contact you right away and fine-tune the details. But don't forget that the 10% discount only applies to custom racing suits ordered and paid for before the end of November!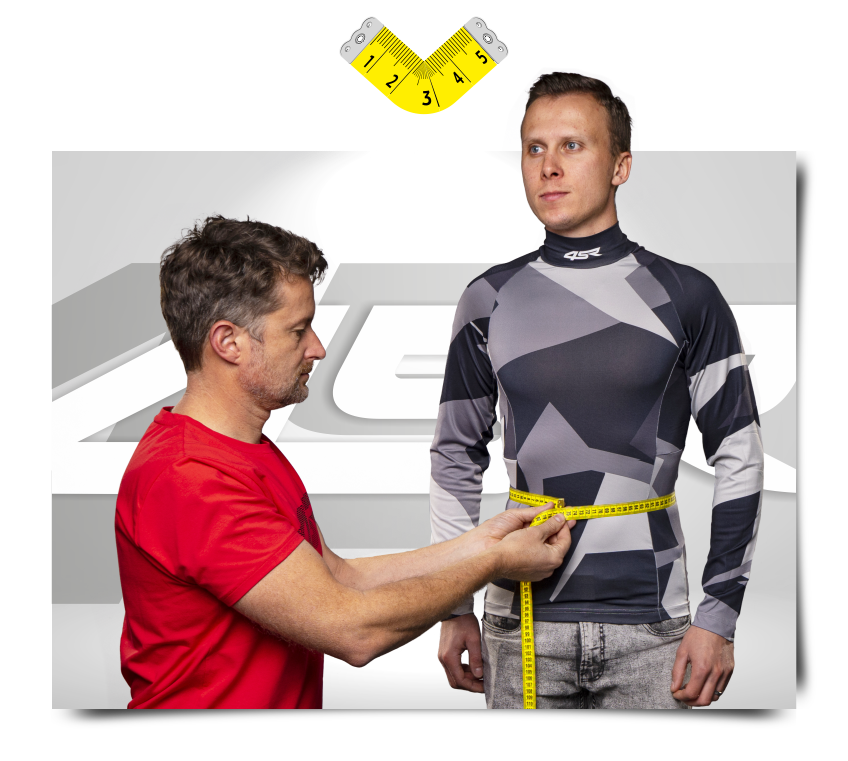 CUSTOM GRAPHICS
One advantage of the custom production is that you can create "your own" racing suit (color scheme, custom logos, numbers, etc.), making your look unique on the road or track. Your new suit can perfectly match your style and your motorcycle's color scheme! Our graphic designer will help you with that.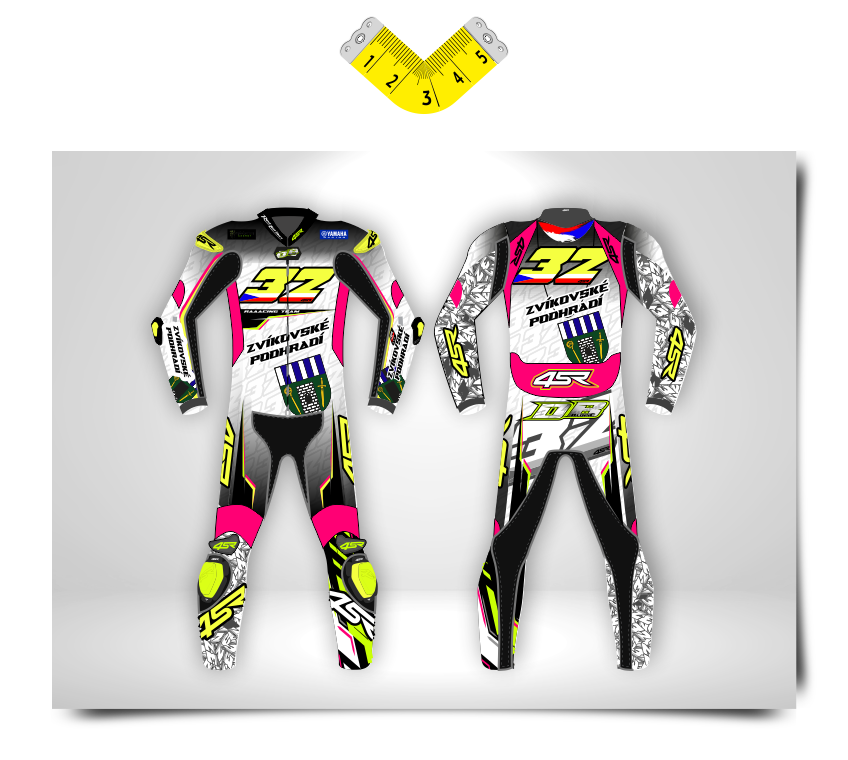 THE BEST RIDING EXPERIENCE
Riding a motorcycle is not about logic, it's about the experience and the feeling. That's why we pay great attention to the 4SR INDIVIDUAL program. We strive to ensure that all our customers feel comfortable while riding, and their suits are both highly functional and maximally safe.