Stingray Race Spec Grey
Once again, we have made progress in development and we are happy to introduce a new model of the best gloves from 4SR. The Stingray Race Spec racing motorcycle gloves have been created with an emphasis on safety and maximum flexibility.
Riders often prefer comfort and the feel of their fingers in the gloves over high-level protection, but we all know that this is not exactly ideal, and that is why we have focused on joining these conflicting demands.
The fingers controlling the levers have flexible panels built-in at the joint, which do not resist bending and thus enable sensitive touch control of the brakes and clutch. This reduces pressure on the tendons and minimizes the risk of cramps. The entire glove is anatomically pre-closed for better grip on the handlebars. For maximum comfort, external stitching is used.
The edge of the hand is sturdy, equipped with an Antishock system made of Viscofoam material with a memory effect. Because the pinky finger is hit in the vast majority of falls, it is conjoined to the ring finger to increase its protection.
The palm is usually the part of the glove that must resist abrasion well. Kevlar fibers and stingray skins are also used in the area of the palm. That is then backed by Viscofoam memory foam which protects the shuttle bone. The skeleton of the palm, including the fingers, is made of very fine Pittards leather, which is 2x more durable than kangaroo leather.
To protect the joints, it was necessary to develop a new protector made of flexible material and at the same time resistant to abrasion. The energy of the impact is distributed within the area and partially absorbed by the protector. Additional energy is absorbed by the Viscofoam layer below it. For the glove to fit properly, the dimensions of this protector correspond to the size of the glove

4SR racing gloves Stingray Race Spec Grey:
full leather sport, motorcycle gloves designed for racing use
The palm and shuttle bone protector is made of 100% stingray skin
flexible panel to reduce pressure on the joints
ergonomically shaped palm and fingers for better grip on the handlebars
the use of external stitching guarantees driving comfort
the conjoining of the pinky finger and ring finger reduces the risk of injury
plastic protectors on joints and finger joints for greater safety
Anti-shock system made of clever Viscofoam® foam on the wrist, joints, ridge, and finger joints ensures the
distribution of energy during a fall and its subsequent mitigation
inner lining made of DuPont-Kevlar® Kevlar fabric

Do You Have Any Questions?
info@4SR.com
Measure around the hand in fullest part. Exclude the thumb.
| | |
| --- | --- |
| XS | 19 cm |
| S | 20 cm |
| M | 21 cm |
| L | 23 cm |
| XL | 25 cm |
| XXL | 27 cm |
Motorcycle gloves should be tight.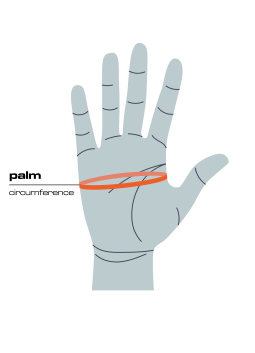 Dry and ventilate gloves after every ride
Dirt and insect remove promptly by soft sponge and warm soap water
Dry the garment away from heat sources and in a ventilated place
Treat your leather gloves with leather balm
If the items are in stock, they are dispatched the following business day
If for any reason it not possible to meet the delivery deadline, we will inform you immediately
For shipping within the EU, we utilize courier services by GLS or UPS
Shipping within the EU is 5 EUR, the rate for shipping worldwide, will be calculated individually after the order is created
Related products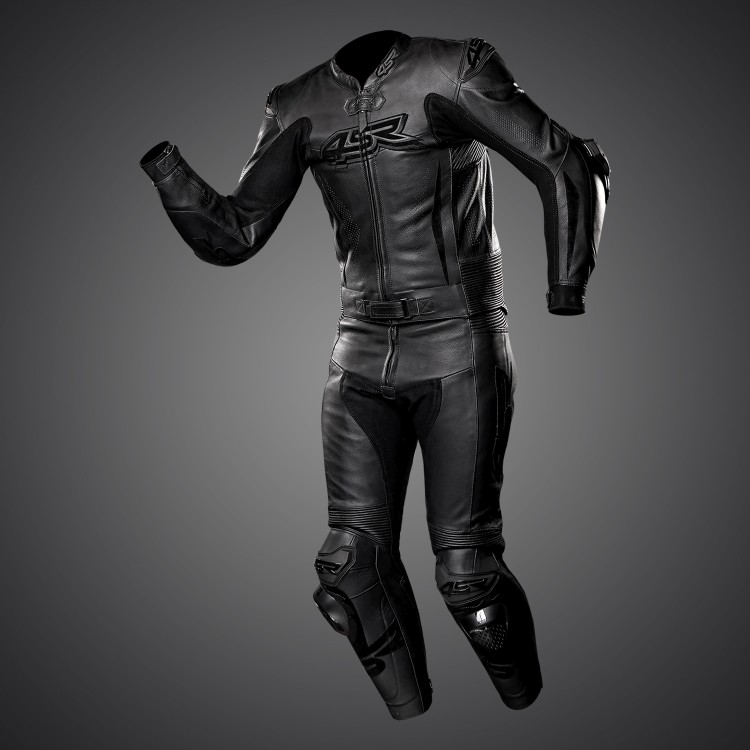 -15%
Next products in category Motorcycle Gloves