Badging service - Large logo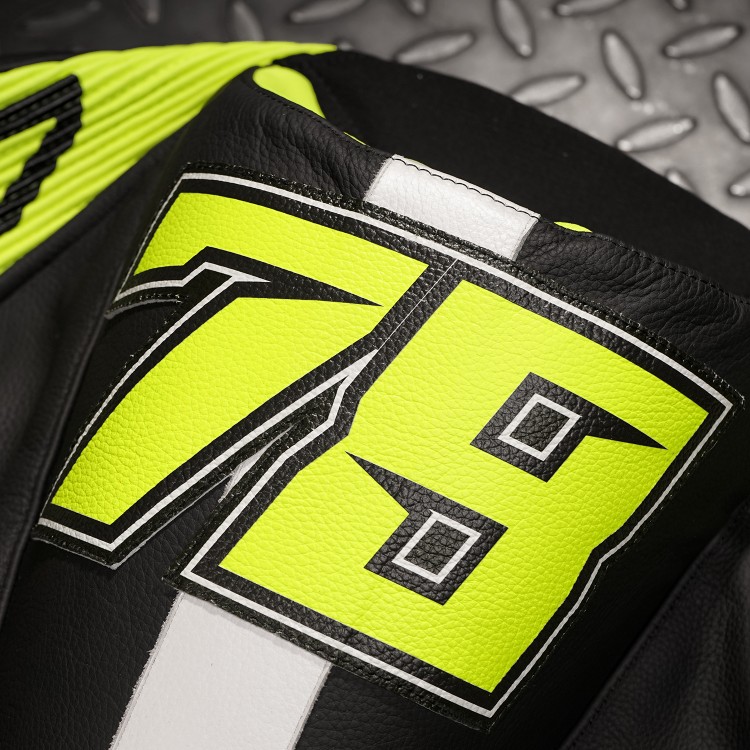 Your personal nickname, number, or sponsor logos are a definite part of any motorcycle racing suit that goes to the circuit. If you want to improve your motorcycle suit, leather jacket or trousers with leather logos, 4SR badging service is here for you!
4SR production and sewing of large leather logos:
material used: cowhide, perforated cowhide
digital printing
logo up to a maximum width of 30cm
price includes sewing
production of logos and sewing is possible only on 4SR brand clothing
separate leather logos are not possible

Graphic designs must be supplied in high-quality resolution, in vector files (.pdf, .ai, .eps, .psd)
In the event that the supplied format of the documents does not correspond, it is possible to agree on additional work from a graphic designer.
Clothing will be accepted for sewing logs only if properly cleaned.

In the case of correctly delivered documents, the production of the logo can be started within 48 hours
If for any reason it not possible to meet the delivery deadline, we will inform you immediately
Clothing will be delivered to you within seven working days
For shipping within the EU, we utilize courier services by GLS or UPS
Shipping within the EU is 5 EUR, the rate for shipping worldwide, will be calculated individually after the order is created
Next products in category Accessories